< RETURN TO MAIN GBS STORIES PAGE
Leah — USA
Prenatal-onset - Born January 7, 2013, died January 13, 2013 — 36 weeks, 6 days


GBS Test: positive


— Bevin Tomlin, USA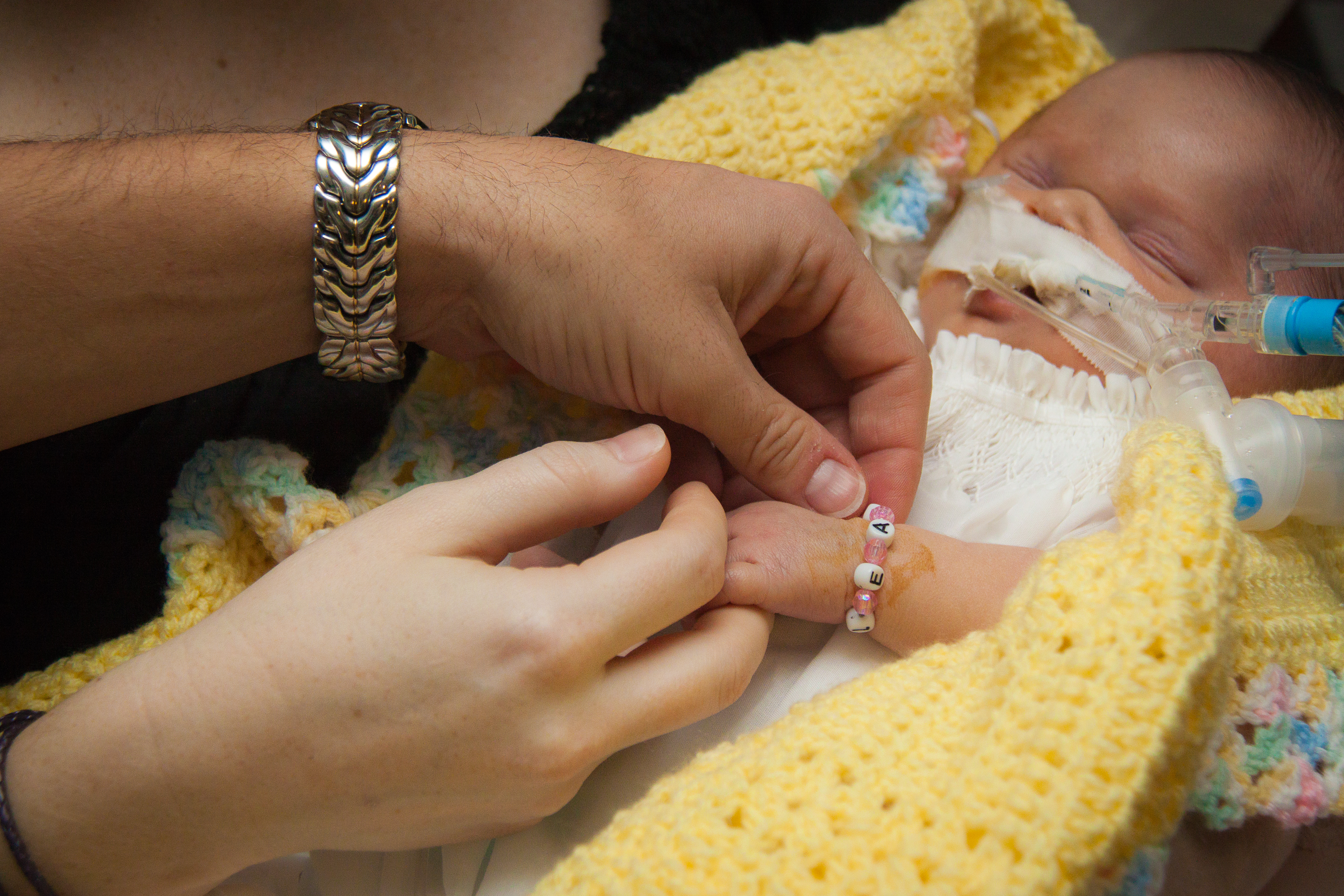 Leah was born (via c-section) January 7, 2013 at 7:25 am and very sick. She couldn't breathe effectively and was immediately taken to the NICU. The doctor worked on her for several hours and eventually came to tell us that she was septic and needed to be put on ECMO, which could happen at Children's Hospital. Thankfully, she survived the hospital transfer and surgery. Unfortunately, she also had a brain bleed that got progressively worse. She had to be taken off ECMO on January 13, 2013. Her lungs had not healed enough to survive without ECMO and she went into the perfectly loving arms of Jesus at 4:50 pm.

Unlike many women's stories whose babies die from a GBS infection, I DID know that I was positive and DID receive antibiotics at the time of delivery. Unfortunately, that was too late. The infection had passed through my intact membranes. There are several ways this can happen, when the mucous plug is lost (which is when I think it got to Leah), when the doctor performs an invasive exam (like checking for dilation), membrane stripping, or just for no known reason. My doctor, nor any doctors in her practice, knew that GBS could pass like this. From what I've read, most babies are stillborn when they get pre-natal onset GBS. Thankfully, Leah was with us for 6 days and we got to show her as much love as we could.

One thing I've learned in my research since Leah died is that if GBS comes back in a urine culture, women should receive antibiotics at that time and be rechecked at their next appointment. My doctor didn't know this before either, but has already begun putting women on antibiotics when their urine is positive for GBS.